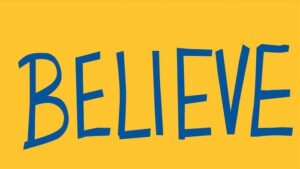 My wife and I finally got around to watching a show that had been on our list for a long while – Ted Lasso. I know. I know. We're late to the game. We didn't jump on the Lasso train early on but, my goodness, am I glad we finally did. Beyond its comedic brilliance, this show imparts valuable life lessons and offers so many powerful takeaways – far too many to list here – but mostly centered on human connection. Here are a few elements that stood out to me about the Lasso Way.
Optimism
Coach Lasso's unwavering optimism in the face of adversity and conflict is inspiring. Despite relentless setbacks, he maintains a positive outlook. And this isn't the toxic positivity of just pretending everything is ok or being naive. While optimistic, he often acknowledges the elephant in the room, head-on. Then he pushes forward. We can all take a page out of that playbook. Being optimistic does not necessarily mean that we walk around with rose-colored glasses all day. But it sure doesn't help to throw them on every now and then and see things in a more positive light.
Empathy
Empathy lies at his core, taking the time to understand and deeply connect with others, showing genuine care and concern. As we embrace empathy it allows us to better understand and support those around us. Empathy derives from listening actively, putting ourselves in someone else's shoes, and responding with kindness and understanding. When we recognize and validate people's emotions, we create a safe space for open dialogue. We all need an empathetic ear at some point. Look for opportunities to practice this skill with those around you. In a society that can be so quick to cast shame and judgment, choose empathy.
Kindness
Dude's a true leader – leading with kindness, mutual respect, and compassion. By treating everyone with dignity and respect (whether they have earned it or deserve it), he fosters a positive environment. Great leaders support and encourage others, they have a servant's heart, and they are compassionate. Never underestimate the power of small acts of kindness. They can have a profound impact on the people around you. I encourage you to make a conscious effort to perform random acts of kindness each day – whether it be complimenting a stranger, a hand-written note, offering assistance to someone in need, or even a home-made box of biscuits.
Vulnerability 
Coach Lasso shows that vulnerability is not a weakness but a strength. He openly shares his own struggles and emotions with those around him, creating a space for others to do the same. When we embrace vulnerability in our own lives by opening up about your fears, insecurities, and challenges, we unlock a code. And, equipped with this code, we are able to foster deeper connections, which allows others the opportunity to provide support and understanding. If you haven't done so lately, initiate a meaningful conversation with a loved one, friend, or colleague. Refuse to be limited by fears and insecurities. Utilize your secret weapon or vulnerability and, in turn, encourage others to do the same.
Relationships. Relationships. Relationships
The ability to forge genuine human connections is evident throughout the show. Coach Lasso's approach to building relationships is grounded in trust, empathy, and open communication. Whether it's forming a bond with a troubled player or forging unlikely friendships, his actions speak to the profound impact of meaningful connections on our well-being and happiness. It encourages us to invest time and effort into cultivating relationships that enrich our lives. People know when you care. And they know when you don't. The power of human connection can change lives.
Forgiveness over Resentment
Resentment seems to be our default setting in most cases. And that was evident in the lives of so many of the characters of this show. But resentment shackles us to past trauma. Forgiveness is key to our personal growth. Our willingness to forgive doesn't mean that our pain is not valid. Rather, our ability to forgive acknowledges the reality that exists and our power to refuse to be held hostage by someone else's demons. We all have someone in our life to forgive. I encourage you to find that someone and work towards that reality, whether you feel they deserve it or not. Refuse the limitations of resentment.
Believe
And there's so much more…but I don't want to spoil the show for any who may not have watched it yet. I often wondered what all the hype was about, but after watching it is clear as to why Ted Lasso captured the hearts of viewers worldwide. While funny and witty, it also evokes deep emotional connectivity and asks us to look deep into the best parts of our being. As the world can be a tricky and often messy place to navigate, I have no doubt that this show will provide the breath of fresh air needed, anytime. Keep on Believin'!
***And here's a beautiful montage that doesn't spoil too much 🙂